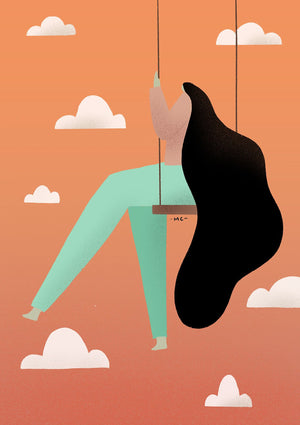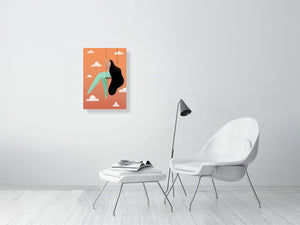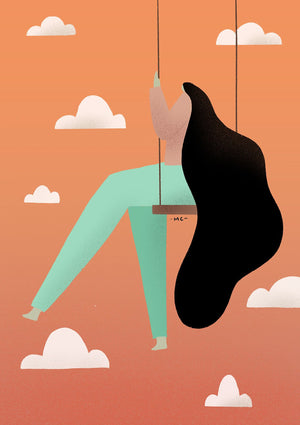 Maria-Inès Chevallier
Maria-Inès Chevallier
printed on Giclée Hahnemühle German Etching. 
"Hi, I am MC, a French/Guatemalan artist/illustrator currently based in Berlin. I have one motto "say more with less". With my work I want to represent relatable human emotions as simply as possible. I take inspiration from minimalism, veganism and yoga – subjects which are very dear to my heart."